Self-guided Canoe Trip Package - Pearl River Nature Reserve, 8 days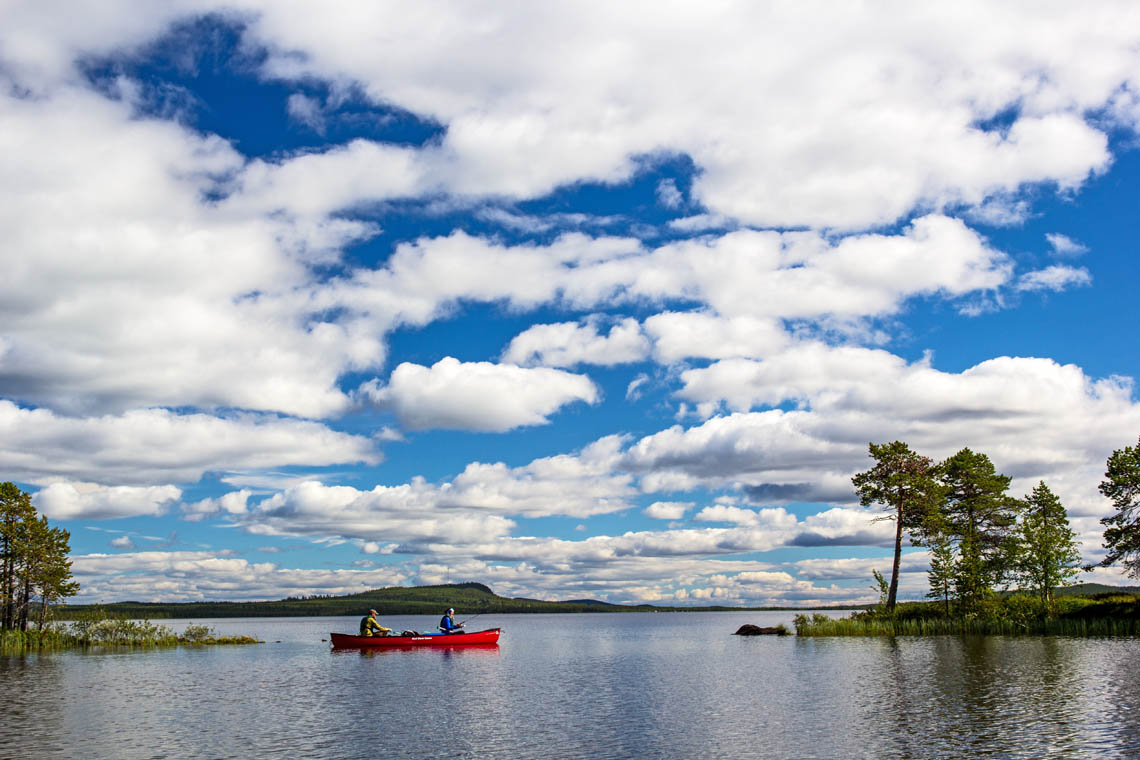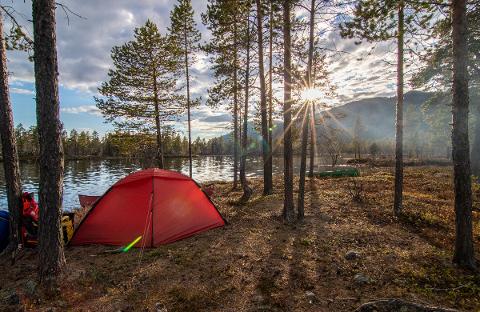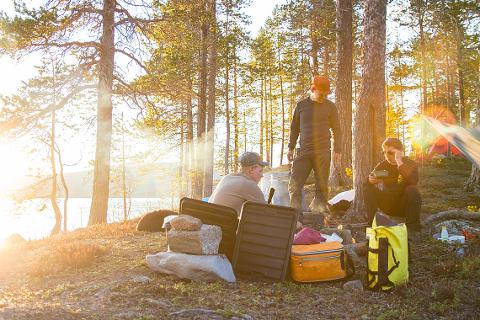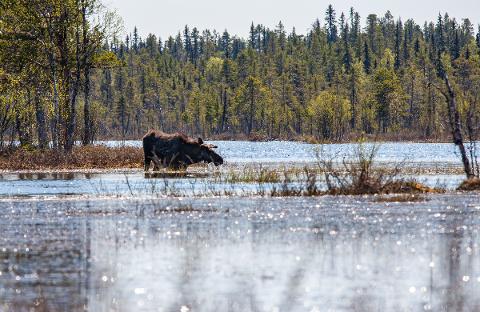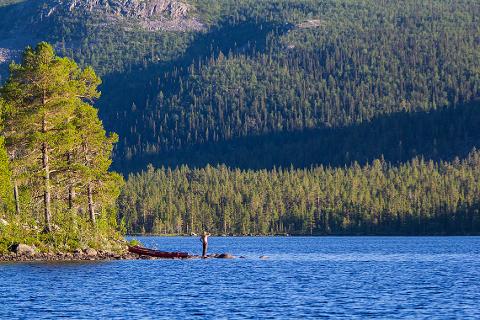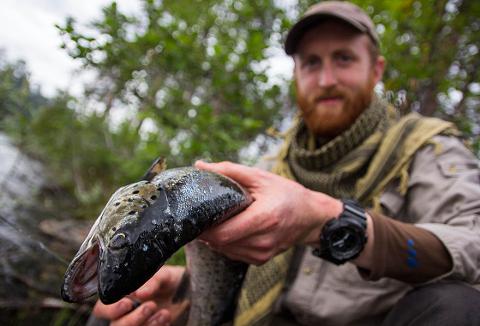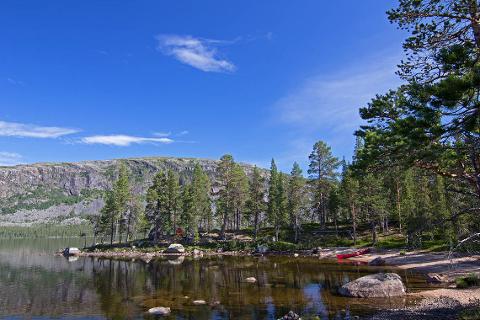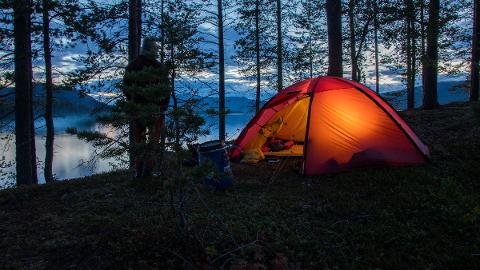 Duración: 8 Días (aproximadamente)
Ubicación: Jokkmokk
Código de producto: SelfGuidedPearlRiver8d
8 days self-guided canoe trip in the Pearl River Nature reserve or Pärlälvens Naturreservat that which is called in Swedish. Here you find true wilderness with incredibly beautiful nature, with real old-growth forests and small mountains that line the lakes. Here you meet very few people and the area is optimal for mixing paddling with hiking, fishing, and outdoor life.
Lake Karats is an elongated lake that stretches approx. 25 km east to west. In the east, are flat areas with islands and islets. In the west, the valley gets narrower and the lake is lined by small mountains. A day trip on foot up the mountain Farforita is highly recommended. Up there, you have a mile-long view of the nature reserve, which offers different types of forest. Here you can find everything from old pine forest to deciduous forest, mountain birches and bare mountains.
From Karats you can carry the canoe (uneven trail so it's not possible to use a cart) past the whitewater rapids in Lillselet over to the next lake called Peuraure, which is the same size as lake Karats.
There are no fixed routes in this area. Lake Karats and Peuraure are huge lakes so do not set up an exact plan that you have to paddle around the whole lake or of how many kilometers you should paddle each day. The thing with being in the wilderness is to enjoy each day as it comes. You can never plan for what the weather or wind would be like so you have to have an open mindset and be prepared to change plans. Live with nature. Take each day as it comes, camp where you find a nice spot, fish and just enjoy life!
You need to have good outdoor experience to go canoeing in this area. There are no marked trails, big parts of the area have no cellphone connection, it's far away from help and very few people travel here.
You need to be aware that strong winds can set in quickly and high waves may occur on a big lake which can make it very dangerous in just minutes. So, be careful and always paddle close to shore and never cross the whole lake.
The Map over the area: The Pearl River Nature Reserve


For information about fishing regulations and to buy fishing permits visit: www.natureit.se


NOTE! Price per package is for 2 persons

Included in the price:
1 canoe for 2 persons

2 Life jacket, 3 paddles

1 Waterproof barrel 60 liters

Sponge, poop shovel, garbage bag

Loan of tour map

Transportation between Jokkmokk and launch point for 2 persons


Pick-up times:
Day 1, Meet us at Jokkmokk bus station at 11:00
Day 8, Meet us at launch point at 12:30 (We're back in Jokkmokk approx.14:30)


NOTE!
You need to be packed and ready for departure when we meet at the bus station at day 1.




If you see that you will not reach pick up point at appointed time at day 8, you need to contact us no later than 24 hours before regular pick-up time, so we together can plan when to pick you and the equipment up. In case of this you will be charged the regular transport price for the total extra mileage, 140 Sek/10 km. Extra transports take place when we have the opportunity. If we do not get the canoe and equipment back on time, you will also be charged extra rent according to regular prices.

AND of course you need to know how to paddle and read a map.


How to get here:



Follow the link for more info: www.jokkmokkguiderna.com/en/travel-lapland-sweden-jokkmokk