Northern lights tour with Dog sled, 3 hours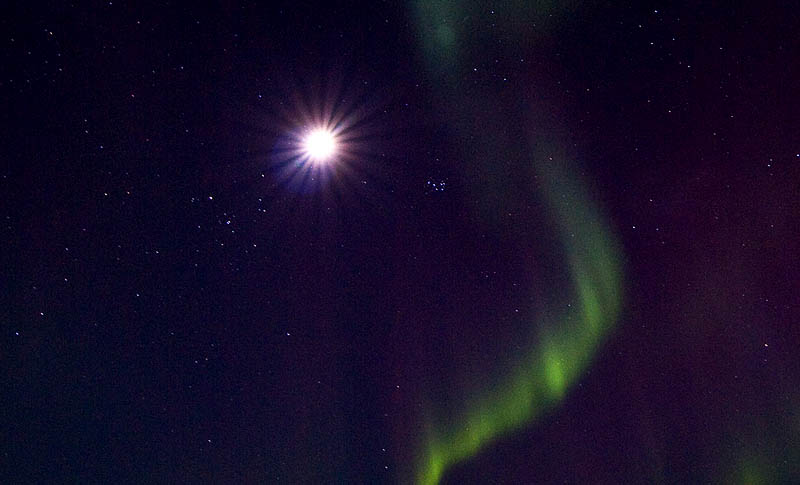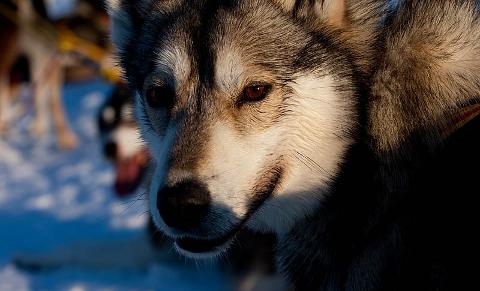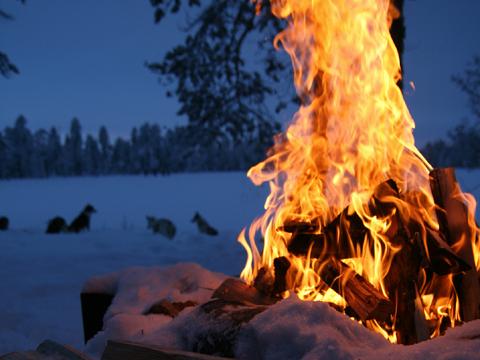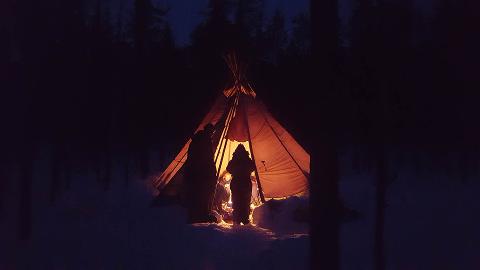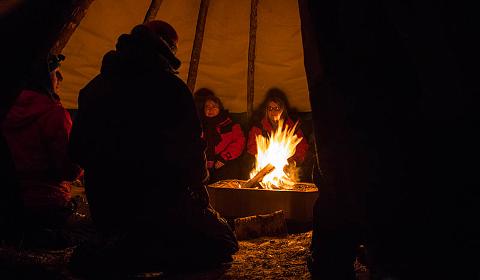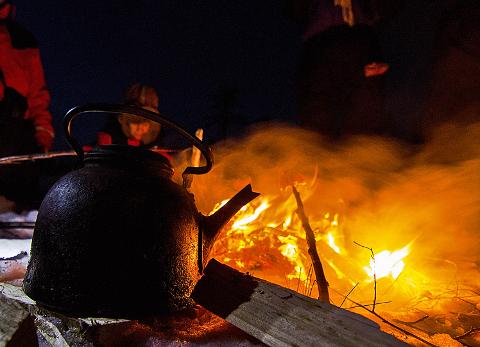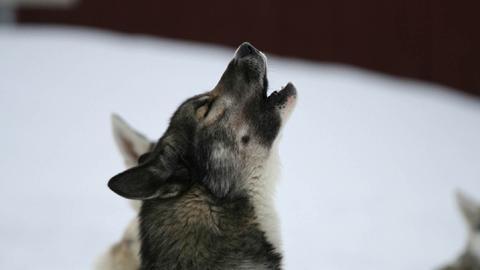 Duration: 3 Hours (approx.)
Location: Jokkmokk
Product code: Northernlights3h
Join us and our huskies for an evening tour at Jokkmokk Market! After the darkness has closed around us we steer the dog team straight into the snow-covered forests, and hopefully we will see the beautiful northern lights dancing over the sky.


Join us and our huskies for an evening tour with dog sled
in the forests of Jokkmokk.
We travel over ice-covered lakes, frozen mires and through snow-covered forests. If the circumstances are the right, we will also be able to see the northern lights flicker over the sky.
You sit as passengers on the dog sled with an experienced guide steering the dog team. We will talk about the landscape we travel through and the wild animals that lives here.
We who guide you have powerful headlights, so you will have good sight even if it's dark.
During the tour we stop and make a fire where we barbeque pork, sausage and boil coffee. At the break you also get the chance to greet and socialize with our friendly huskies.
Note:
The northern lights are a natural light phenomena and there is no guarantee that you will see it during the tour. This is the same tour as "With dog sled in the woodlands" but after the darkness has closed around us.


Included

An experienced dog sled guide
Snowmobile suit, warm boots, hat and gloves
Barbecue and coffee/tea and cake
A seat on a sled (4 seats / sled)
The trip lasts for approx 3 hours


Location
The tour starts at Jokkmokkguiderna in Skabram 3 km west from Jokkmokk.
If you can't get to us by yourself we arrange a car transfer from the OK/Q8 gas station in Jokkmokk 10 min before the tour starts. After the tour you also get a transfer back.
OK/Q8 is located here: https://goo.gl/maps/tPsSdzbqUrK2
NOTE! The transfer leaves from OK/Q8 gas station 10 min before the tour starts, so be in time we may not be able to wait for you if you are late. The transfer is free of charge but must be booked in advance.


For who?
Minimum age is 6 years old to follow on this tour.
You will sit as a passenger on the sled while we are steering the sled. On the sledge, it's a kind of bench you're sitting across. You must therefore be able to sit wide apart with your legs and be able to bend your legs 90 degrees. Up to 4 persons can sit on a sled and you must sit very close to each other.
If you are a very big person (heavy weight) it can cause problems for the dogs and the space on the sledge. If so, you must notify us when booking.
Babies and small children on outdoor activities for many hours in winter are not recommended, there for we have an age limit of 6 years old.


Note! We will manually review the first bookings to make sure that the minimum number
of participants
(2 pers.) is reached to conduct the tour. We will confirm availability within the shortest possible time after we receive your order.
Until your booking is confirmed no payment or charges will be applied, and credit card details are held for security purposes only.